Social Media for Small Business 101 – How to Use Linkedin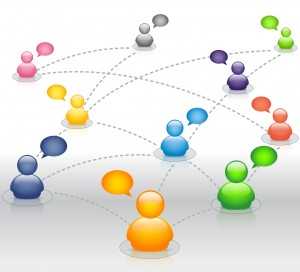 I've been on linkedin for years, but it wasn't until fairly recently that I've given it the attention I should, and I really enjoy it.
I am still learning to optimize everything that can be done on Linkedin, but with the help of Lewis Howes (through video only, in his course Linkedinfluence) I'm meeting a lot of people and connecting with them outside of the business social network.
If you are like a lot of business owners you might be nervous about getting on another social network, it's new, and there's a lot you CAN learn, but there isn't a lot that is necessary to learn, once you get passed the basics, you'll be good to go and learn more slowly.
How To Use Linkedin & Why You Want To
LinkedIn is full of business people just like yourself who are interested in talking to other business people. Your profile shows people what you have done in business, and what you currently do. The nice part is, once you add your profile, people can search for an industry, profession, etc and you will show in results.
For example, if you are a store owner and you want to find someone in your area that has worked in customer service, you can search for customer service. That is the most basic of ways to use LinkedIn.
If you have a question and you only want to ask other business owners, you can go to the Answers section, and thousands of business owners will see your question. And, if you want to meet others in your industry, you can join a Group.
Important Parts of LinkedIn
Once you've got your account setup, the biggest thing to worry about is your Profile. You want to include all of your professional experience, show people what you've done, what your accomplishments are, etc.
There are many great profile guides out there, so I don't want to rehash all of that, instead I will list below some of the nicer ones, and if you have any issues at all, please let me know, I'd be more than happy to help.
[arrow_list]
Lewis Howes – 7 Ways to Turn Linkedin Profile Into a Social Media Marketing Workhorse
LinkedIn- Build A Professional Profile
Career Sherpa- 12 Ways to Build a Better LinkedIn Profile
[/arrow_list]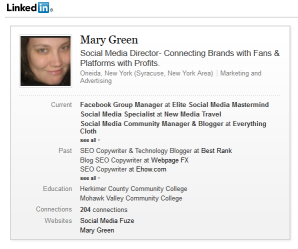 Making LinkedIn Connections
Once your profile is all set, and you are happy with it, you should start connecting with people. I recommend making as many connections as possible, this is for business, and your connection isn't an endorsement, you can endorse people later on, but making connections is how you are going to meet people, learn about new business opportunities, etc.
The easiest way to start connecting is to join some groups, or go to 'Add Connections' in LinkedIn. You will be able to add connections from your email accounts. I have used this feature, and have one tip:
Pay Attention– I was tired and was just clicking to finish up after I selected everyone I wanted to add that was already on LinkedIn, when I was given a screen that showed everyone who did not have an account. I accidentally clicked to send them all email invitations to join LinkedIn and connect with me. Over 700+ people and some of them I didn't want to connect with.
Connect With Me
If you do decide to go over to LinkedIn and sign up, connect with me. I'm here to help if you need anything, and I plan to write a post about some great LinkedIn and other social media downloads to help you learn even more.
It takes a little time, but I'm being completely honest, it is worth it. I've made connections that have turned into business several times, and quickly.
Sign up for the newsletter & free gift in the sidebar to get notified of the downloads post.
© 2012 – 2014, Social Media Consultant. All rights reserved.