10 Backlinking Strategies That Work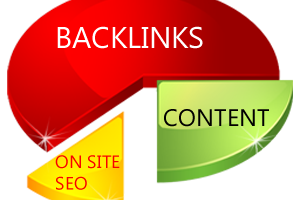 If you use some some outdated backlinking strategies or invest your money into an SEO service that is unreliable and untested, your websites could get severely penalized by Google.
In the past 4 years, we have provided thousands of page 1 rankings serving thousands of clients from small businesses to large companies.
Leave everything to our true experts and try our most comprehensive SEO services proven to deliver result you are waiting for.

Backlinks And Their Significance
High quality backlinks are vital for high ranking in the search engines. Once your site, either a blog or a small business site, is up with some unique content, you should go for some effective backlink strategies for a good deal of traffic that will further get you high ranking on search engines. I will talk about 10 backlinking strategies that have been proven being effective in 2015 and will continue to work in 2016.
You may have come across another term inbound links while doing research online. Both backlinks and inbound links mean the same thing. In layman's terms, backlinks are the links to your website pages left on other high quality sites. Usually, these links are left inside or at the end of an article, blog post or comment.
Backlinks from authentic sites are so important because Google rewards sites with a lot of backlinks from other high ranking sites or blogs. Other top sites will only point links to you if they are sure your site is worth it. In other words, only high quality sites succeed in getting links from other high quality sites. As you get more and more links, you get more and more hits on your site.
For your ease, we have divided inbound links into two categories:
The first layer
The second layer
In the first layer, you take the time to get as many links as possible from other authentic sites. But the second layer of links refers to the links that link to your first layer.
Please note: don't just build a lot of links in a short time as you can get put on the list of suspicious sites by Google, and you might get penalized, which means your site's ranking can drop all of a sudden.
To be on the safe side, it is a good idea to focus on the second layer inbound category, which means getting a lot of links that point to the first layer.
Let us go ahead and find out about the sources of the inbound links for high ranking and loads of traffic.
Where to get first layer links:
Wikipedia articles
Top article directories, such as Articlebase.com, Ezinearticles.com and GoArticles.com
Posting articles on other sites with links back to your site
Directory submissions
Where to get Second layer links:
Posting comments on blogs
Leaving links on social media sites
Leaving links on forums or Q&A sites
1. Use Social Media Websites
Social media sites are being used by almost every common and business user for online marketing. Facebook is one of the best social media sites used for internet marketing. But other sites, such as Tumblr, Twitter, Linkedln and Pinterest serve the same purpose.
All you have to do is sign up with Facebook as well as Twitter and create your company bio with your site link in it. Do create a Facebook fan page to get more and more links to get the word out about your site.
You can use Fan Page Robot to automatically post your links to the most popular social media platforms.
2. Buy Backlinks on Fiverr
Not many people mentioned this website, but Fiverr is a popular site that allows you to buy a service for only $5. Some SEO services might do more harm than good in the long run. But there are two types of SEO service providers I highly recommend you to use on Fiverr:
sellers who can manually post your links to high PR sites;
website owners who will post your links or articles on their blogs or websites, which is similar to guest blogging services.
Just two simple rules you need to follow when you buy these services on Fiverr:
Only buy dofollow backlinks;
Only buy backlinks from either high PR or high traffic websites.
Before you order a service, you should always message the gig providers and ask them what sites they will post your links on.
3. Get Some Press Releases Submitted
If you have designed, developed or launched something new, such as a website, blog or product, use a press release to tell the world about it. There are tons of free and paid press release sites that accept press release submissions, such as PRWeb.com.
Of course, each press release will contain a link back to your site or blog. The good news is you can submit one press release to a lot of press release sites for better exposure and higher number of backlinks.
4. Submit Guest Posts To Relevant Blogs
Guest posts, as the name suggests, is the act of writing new articles or blog posts and sending them to a few relevant blog posts or sties for approval and publishing. This is a win-win for both you and the owner of the blog that gets the article from you. He get a free of cost post and you get a link that worth big bucks to you.
Just make sure the article is high quality. Send the article to many webmasters. Someone will definitely get it published on their blog.
Read our most popular cheatsheet: 13 Places to Share Your Blog Articles.
5. Post comments on Relevant blogs
Blog commenting is the easiest of all the backlinking strategies if you ask me. Just make a list of loads of top blogs in your niche and be ready to post high quality comments on each site with a link in the Website Link section. This way you can get as many backlinks as many comments you posted.
6. Participate on relevant forums
Forum posting is somewhat similar to blog commenting. You have to make a list of a few successful forums related to your site's niche.
After you have signed up with a forum, you can start a new thread asking a question or take part in the discussions going on under an old thread. In any way, you can get backlinks with ease.
7. Get involved in Q&A sites
Quora, Yahoo Answers, Mind the Book, Stack Overflow, LinkedIn Answers, etc. These Q&A websites are quite popular with internet users in the here and now.
If you know a lot about the niche your site revolves around, you are the right person to answer questions. If people get a feeling that you know stuff, they will most likely visit your site to read more from you.
8. Use popular or local directories
Submission directories were a lot more useful a few years back, and you could use almost all directories out there, but nowadays, only a few of them are worth posting to for backlinks. Below are three most reliable, top rank directories for submission:
BOTW
DMOZ
The Yahoo Directory
Instead of using tons of low quality directories, I suggest that you focus on these three, or some popular local directories, if your target market is in a specific area.
9. Article marketing
Article marketing is quite popular backlink trick, and it is very effective too. Articles are like backbone for any site or blog out there. As the name suggests, article marketing involves writing quality articles, blog posts and press releases and the get the submitted.
There are tons of quality article directories out there, such as Ezinearticles.com and Amazines.com. While writing articles, keep in mind the specific guidelines of each directory so your articles don't get rejected. Ezine is especially a bit too strict when it comes to getting articles approved. Each article has to have a minimum number of words and no spelling or grammar errors or Ezine editors may reject the article for revision.
Most article directory receive and get articles approved for free, others have membership plans that cost you a few bucks per month/year based on the plan you have chosen. Ezine, for instance, offers you an option to go for any of their several membership plans. Once singed up with a plan, you can enjoy faster article review and response of inquires.
10. Video marketing
Videos are quite interesting and eye-catching so they are used quite commonly for backlinks. Video sharing websites, especially YouTube, are best for posting videos to about your site. The upside is that you can post as many videos to these sites as you can for free of charge.
Popular video sharing sites include YouTube, Dialymotion and Vimeo, to name a few. YouTube is operated by Google and is one of the best video sites. It has millions of videos, and is the largest source of videos about any topic under the sun.
On YouTube and Dailymotion, you can post a video and leave a link back to your site below it. If you don't have the time to create videos and post them, you can common on other videos and leave links, but don't overdo it. Also, make sure the comment is adding value to the video, and is not boring or irrelevant.

With these 10 backlink tricks, you can get tons of links from high authority sites in your niche. If you've got too much work to do, you can simply leave everything to our industry experts. Many small and large businesses outsource their SEO and social media campaigns to us. We will work hard to push your website to the first page of Google.
© 2016, Social Media Consultant. All rights reserved.