3 Tips for More Conversation on Twitter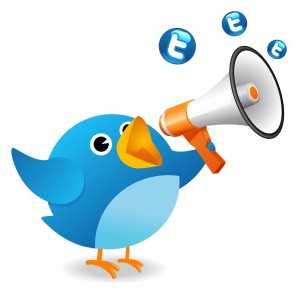 If you've been on Twitter for awhile, you probably already have some followers, that's great, right?
You might be getting a response or two, maybe even a few clicks on your links, but what can you do to get even more results from Twitter?
More Updates– If you want to get more responses, add more updates. Right now you might be only posting when you have a minute here or there, but you can schedule updates, and then just check in regularly to make sure you respond to any connection opportunities.
Remember Who Your Follower Is– The easiest way to get more results is to provide updates your follower wants to see. Think about what they want to read, what helps them, what news they will want to see, etc.
Respond Yourself– It seems simple enough, but it's actually scary for a lot of people. They don't mind writing the updates others will read, but responding to someone elses' posts seems different.
What do you say, how do you say it, how do you make it fit in 140 characters. Practice makes perfect, and don't worry if someone doesn't write back immediately, they might have scheduled updates, too.
Do you have more tips to add? Or questions to ask, we are here to help, post your comments below.
© 2013, Social Media Consultant. All rights reserved.