Quickly Increase Blog Post Views With These Tips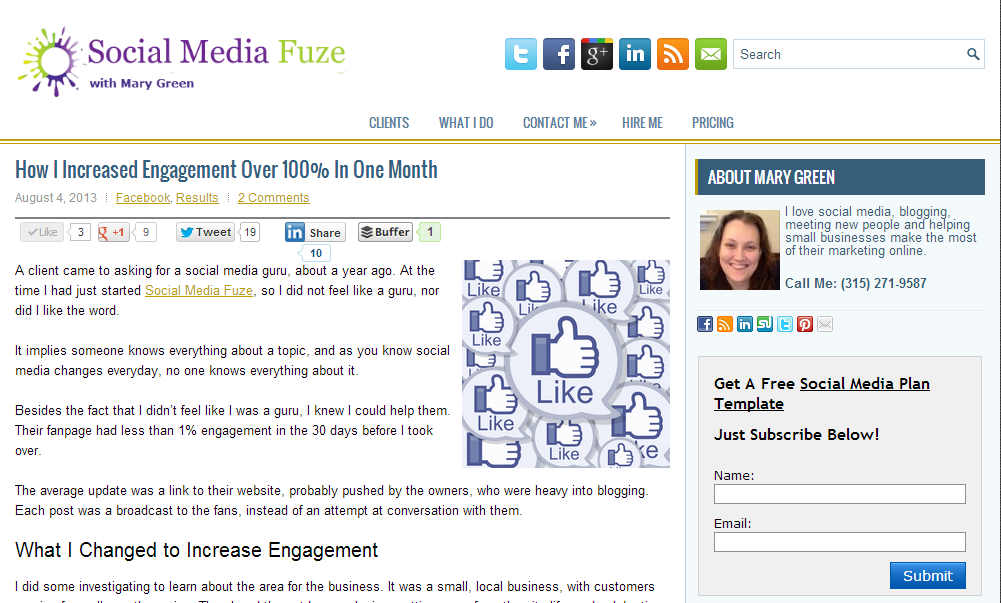 If you are posting on a blog every week day, you are providing a lot of content about your topic. But! Are you getting a lot of post views?
For many who are just starting out with their inbound campaigns, blog posts are getting as few as 10 (yes TEN) post views!
Get More Post Views for Inbound Campaigns
This strategy is actually very simple, and can be done in as quickly as 5 minutes, after each of your blog posts are published.
Share your blog post links on social media profiles, here are the places you have to share it:
Facebook
Twitter
Linkedin
Google Plus
Stumbleupon
Even if you don't have very active accounts, with thousands of followers, you want to share the links on these sites. I've seen posts get indexed faster, get more traffic, and get improved lead quality, when links are regularly shared across several social networks.
Get Even MORE Post Views with These 10 Tips:
Obviously if you have more followers, you'll get more clicks, retweets, shares, etc, but you don't have to, to get started
Come up with a growth plan for your fanbase to get more out of your submissions
Use the buffer app browser button to submit quickly to Facebook, Linkedin, and Twitter
Click the share buttons already on your post, to share across each social platform with one click
Hire a social media manager to do this for you, we offer content distribution packages here
Share the post within your company and ask them to distribute as well
Find industry specific sites to distribute to for even more targeted traffic
Make sure your title is exciting to encourage more visits
Track your links to see what platform provides the best leads
Share old content regularly (there are plugins for this, or you can do it from within Hubspot)
This is part of the content distribution package I offer to make sure every carefully crafted piece of your content gets the traffic it needs to bring your business value. Contact me today to learn more about this package.
© 2013 – 2014, Social Media Consultant. All rights reserved.