10 Do's and Don'ts of Social Media Automation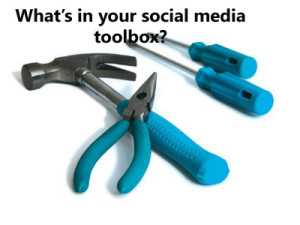 You could spend all day on social media, working on getting more exposure for your brand. But, then you wouldn't have time to work on your actual business, so you need to find a happy medium.
Automation, though criticized for being impersonal, is one way you can save a lot of time with social media, and still reach your goals.
You must be careful though, and remember that people use social media to CONNECT with the brands and people they care about.
In order to be one of those brands, you can not always automate. With this in mind, I would like to share some do's and don'ts for social media automation.
Do's for Social Media Automation
Use tools to save time!!
There are so many social media tools available that help you save time. From reporting (SproutSocial) to updating several social platforms at once (Hootsuite), to scheduling updates in a queue (BufferApp), you can easily save a lot of time. But, you have to make sure you still offer that personal touch, otherwise your presence on a platform will be wasted.
Schedule some updates a head of time
Post Planner for Facebook, Hootsuite, and several other tools will allow you to schedule your updates. I recommend scheduling some of them ahead of time, for the simple reason, that it is difficult to track what you are saying in each post, unless you do schedule many of them at once.
Consider the rule where you want to only promote yourself less than 25% of the time, if you have all of your posts written on the fly, it's difficult to know what ratio you are using here. I would preschedule the promotion posts, so that you always have a handle on how much you are providing your followers.
A tool like Onlywire (inside of WordPress) makes it simple to automate sharing new blog posts across several social media websites. I would recommend automating to the 3rd level sites such as Digg, Delicious, etc.
On Facebook, Twitter, Pinterest, Google+, and Linkedin, there are too many variables that make it difficult to automate these shares, so you want to share them each individually.
Send links to multiple platforms with BufferApp
I've found that Linkedin and Twitter are easy enough to share the same link on BufferApp, without looking messy. These are links I find online that I think my followers would enjoy.
I might find these in my Google reader, on BizSugar, or when I'm browsing Twitter or Linkedin. Buffer makes it easy to share, and on a schedule that doesn't overwhelm my followers.
Do NOT's for Social Media Automation
Do Not Schedule all of your updates
If you schedule all of your updates, you won't visit the platform often enough, and you'll lose out on other conversation. Your followers will realize that you are scheduling updates, and they will find someone else that wants to connect with them. And, you'll miss out on timely posting opportunities. It is also rumored that automated updates do not get the same reach as other updates.
Do Not Only use platforms and websites in automation and never spend time connecting with people there.
You will miss out on messages, comments, questions, and other ways to hear what your followers have to say, and implement that into your plans. You must visit all of your active platforms regularly, which is why you should choose which sites to be active on carefully.
Do Not Automate sharing links to content you have never read or looked at.
I've done this myself, thinking  I knew what a post was about, I just retweeted it. What a mistake, it was about another topic entirely, just reinforcing the idea that you can't always believe what you read, and you can't judge a book by its cover.
It only takes a couple of minutes to make sure you are sharing content that is valuable to your follower, and accurately represents your brand. Click each link yourself and make sure you are share quality.
Do Not Automate responses based on keywords.
There are some really nice tools that allow you to automate tweets and posts based on keywords found in social media. I would recommend being very careful with such tools because they can easily pick up keywords out of context, making you look like a fool to your entire fanbase. It is a much better option to set up your smartphone to ping you when a keyword is used and then send a message or canned response.
Do Not Only use canned responses.
Canned responses will save you a lot of time, but they can also make you look silly. Imagine only using canned responses, and then getting a visitor to your profile who sees the same canned response sent to several different users.
This is why you have to visit the site and participate in conversations. Your profile, and everything you do is public for anyone to see, make sure it is an accurate and positive picture of your brand.
Do Not Direct message on Twitter to new followers.
This is one of those annoying activities people do to try to squeeze more traffic out of new twitter followers. For some it works, and for others it does no good at all. For ALL of your followers it is annoying. Direct messages are there to be used for real messages to another user. Skip the canned DM here and send them a real message instead, they will have a much better impression of you.
The Purpose of Social Media Automation
Social media can take a long time, if you let it. Automation tools allow you to save time while still informing and entertaining your followers. These tools can be a lifesaver when there are so many things viaing for your time every day. But, take the time to choose your tools wisely, and make sure they are in fact saving you time.
If you need help choosing the best automation tools for your social media plan, we are more than happy to help. Send us an email or get an analysis by clicking below to get started.
© 2013 – 2014, Social Media Consultant. All rights reserved.