How to Use Twitter for Business- 7 Ways to Get More Leads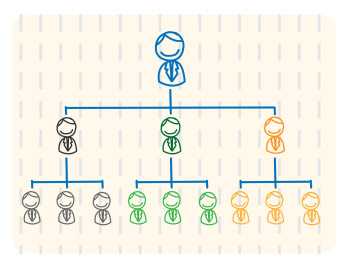 One of the reasons I use Twitter so often is because it is easy to use, easy to grow and easy to find leads for business.
There really is no end to the amount of ways you can use Twitter for Business, but I will say this, that I discover new ways to use Twitter alone and with tools weekly, so there are other ideas you can use to add to this list, just use your creativity and you'll come up with your own methods.
With all of the functions and the openness of Twitter you can come up with a lot more than 7 ways to find leads, but hopefully this list will inspire some additional ideas for you, or enough that you will be able to start finding your own leads and building relationships with them, let's go!
Twitter for Business Search- Who is your lead, what would they do on Twitter, what would they look for?
1- Look for keywords in profiles. If you search a term on Twitter you will get a results page of tweets, on the left of the page you can see people who are match that search, go here to start looking at your leads. Finish reading this post to learn how to best use these results, you don't want to just jump into following people without some organization.
Example Use: You are a small business in Pittsburgh and you want to start building a following of people in your area. You can start searching for Pittsburgh to find people who list it in their profile for their location. Follow these people, and search for surrounding areas as well. Tweet posts about your surrounding area to keep these people interested in your tweets and your followers will grow.
2- Look for keywords in tweets. With TweetWally you can monitor certain keywords and you'll see who is using them, you can then build relationships with these people, by following them, and then connecting with them, not in a promotional way, but just to introduce yourself and get the conversation started.
Example Use: As a dog trainer you look monitor twitter for dog problems such as: dog biting, puppy potty, etc. It's best to use Hootsuite and their geolocation search for this (if you are a small business). When you see a post that you can offer some assistance with, hit reply and share either a link to your site that answers their issue, or introduce yourself and offer to help free of charge, good kharma adds up.
Using Twitter Lists for Business
3- Make lists of different kinds of leads. You can make private lists of people on Twitter. I use this function to mark people as a certain type of lead based on my persona research for inbound marketing. I also use this to mark influencers of people that have large followings in my market (or a client's market, on their account), and I have a list of my favorites to follow, who always post great information I would like to read and retweet.
Example Use: Using some keyword monitoring ideas from above, I find people who have talked about dog problems, and I add them to a list for Training Issues. When I have a freebie about dog training I can DM them the link, or start chatting with them more and mention the download.
4- Other users' lists. If you are making lists, so aren't other people, and they probably have lists for your market, full of people who you can easily start following and add to your own list. You can also subscribe to their lists, making it easier to find new leads. It is a great way to organize yourself and it only takes a few extra seconds to add someone to a list, if you want you can only add them if they follow you back. To find someone's list, go to their profile, and their lists will be on the left side of the page.
Example Use: John Jantsch is the author of Duct Tape Marketing (for small businesses) has several lists you can see on his profile, by visiting https://twitter.com/ducttape/lists some he has made himself and others he has subscribed to, a great list, and a great place to start looking for leads, too.
Other Users' Followers and Followings
5- Go through your competition's followers. If you have a direct competitor you can look at their followers and start making connections with them. Just go to their profile, and click where it shows the number of followers they have. As you start following these leads, add them to the appropriate lists, discussed above.
Example Use: As a dog trainer you can find a local pet store, most likely if these people like the pet store they have pets and are likely to like a dog training business. I can also go to my competitor dog trainers, or the local animal shelter.
6- Find people to follow for retweets and influence. Like I suggested above you can make these lists, to do it though, you want to find someone who would follow a lot of the same users you want to follow, once you find them, click on their profile where it says a number they are following, and begin following these people as well.
Example Use: A friend of mine is heavy into inbound marketing and I really enjoy using the methods to improve my own marketing, so I went to his following list and started following a number of the same people so that I could see more tweets about inbound marketing, as I find others who like inbound, I check to see who they are following, too, and as always, when browsing Twitter, I add people to my lead lists.
Hashtags to Use for Business on Twitter
7- Track hashtags for leads. Similar to the keyword searching and tracking, you can monitor hashtags, but what I like to do is track a keyword for a twitter party or chat. When you do this, you can find a lot of active Twitter users who are interested in a certain topic, then you know who to follow, and if you read the messages or part take in the party you can get a feel for who is in it for business, who want's to make a purchase and who is a brand influencer.
Example Use: I worked with a small cloth diaper store and I would follow Monday night chats for #clothdiapers here I could meet other moms that needed diapers, or were asking questions, giving me the opportunity to connect with them, ask about their favorite brands, see what they needed, and offer them special deals.
© 2013 – 2014, Social Media Consultant. All rights reserved.