3 Rules for Successful Facebook Comment Moderation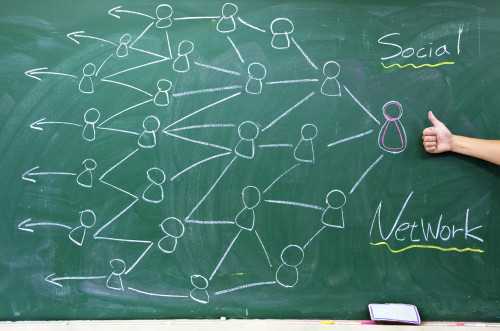 My Facebook newsfeed page is set up to show my favorite fanpages on the left side of the page, I have all of the fanpages I moderate favorited there so that I am immediately able to see if there are any notifications I should look at for facebook comment moderation.
You probably notice that any comments you get on pictures, links and posts will go to notifications, or you can use a service like Hyper Alert that will tell you through email immediately when you get a comment.
The bigger the business, the more I notice they monitor their comments, though some like Hubspot don't moderate them at all. If you look at the comments left on their page (not always posts) some of them are rude, and many are not answered, which brings me to my first rule:
1- Answer all Facebook Comments– Moderation of your comments allows you to carefully choose your response, and show your followers that you listen to what they think, feel, and have to say. Unfortunately, too many companies don't respond to everyone and when people are ignored you lose sales, loyalty, and further engagement.
Self promotion on social networks rises as more people feel they should post their link everywhere, because if more people see it, more people might come. It can be annoying to join a group just to find out it is only people sharing their links and calls-to-action for their website. That said, not all of these links, or self promotional comments are bad, thus my second rule:
Finding Value in Facebook Comment Moderation
2- Does a Posted Link Add Value? Some people just want to post their links, and it isn't of any value, and I think it's perfectly fine to delete these links. You'll probably get these in your other's posts on your fanpage, but it the area is still worth keeping open. Before you delete a link though, ask whether it is something your followers will find useful, if it is, then you can either post it yourself or leave it.
Sometimes, you'll notice people just don't want to be happy with your company. You can try to do everything to please them but they won't ever give you a recommendation, or accept your efforts to right a perceived wrong. On to rule #3:
3- Don't Automatically Delete All Bad Comments– You might want to immediately delete a comment because it makes your company look bad, but how can you make your company look good here instead? Can you offer to help and then go private, can you publicly apologize and then ask them to call to see how you can amend the situation. Your followers are watching, and if you can accept this challenge (of being ridiculed in public) you can win even more loyalty.
Social media is a completely different way of dealing with customer service, but it is a great way to show how your company truly values their followers and customers. Always take an extra moment to rethink what you want to do, and how it will affect your company's future, before you react, it could save you a lot of trouble in the future.
Could you use help with your social media accounts? Email me today to get a free analysis and learn about my services in training, coaching, moderating, and management.
© 2013, Social Media Consultant. All rights reserved.