Why Your Social Media Expert Needs an Advertising Budget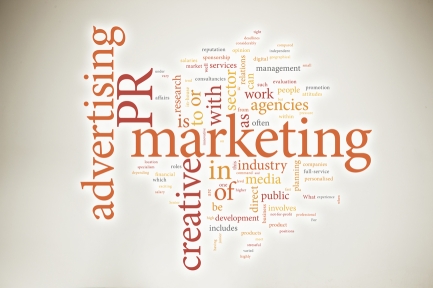 The misconception that social media is free gives people the indication that they shouldn't have to, or at least don't plan to, spend money on Facebook, Twitter, etc.
From a business perspective, it's nice to have that 'free' place to market, but in no way does it actually cost nothing to have a presence on social media.
For an example, let's look at Facebook.
Social Media is NOT Free
It is free to sign up, make a fanpage, etc, unless you are paying an employee to do it for you, or hiring a social media contractor to do it.
Then you are paying their hourly rate, plus benefits, or per project for the contractor. It isn't free.
As long as time is being spent on an activity for business, it isn't free. With that kind of thinking, social media isn't free.
In fact, with Facebook, the time spent on being active to increase exposure is quite expensive. This is why advertising is a good idea, and should be part of every social media marketing budget.
For example, an hour spent by an employee on Facebook (an employee properly trained to maximize social media) costs about $30 an hour, on the low end.
A social media contractor probably costs $50 an hour. During this one hour, the fanpage might pick up 3-5 likes. Spending that same amount on ads even at $3 per like is going to bring in 10-16 likes.
Social Media Advertising Isn't Just About Likes & Followers
Admittedly, the first thought that comes to mind when considering Facebook ad management, is the getting more likes, but that isn't necessarily the best, or only, way to use social media advertising.
In fact ads are very often used to collect leads without even having them like the fanpage.
This tends to make people cringe, but if the end idea is to either get more business or increase revenue, the like or follow isn't necessarily needed, at least not when you get the lead itself (email, name, other personal information).
Why Your Social Media Expert Needs An Ad Budget
Ad Targeting–
Social media advertising is the new pay per click. Similar to Google's Adwords, where you would pay to be shown for certain keywords, you can do even more precise targeting with social media advertising, specifically Facebook and Twitter, but Linkedin is quite promising for B2B companies as well.
Testing-
Traditionally to get significant traffic to a website quickly, pay per click was used. Now with the better targeting options, social media ads can be used to test the performance of a new offer/ landing page. There are also ways to set up tracking, conversions and a/b testing to make test runs work even more effectively.
Get Social Proof-
Some social media experts and their represented companies feel social proof is an important part of getting their fanpage or account to grow. In my own experience I have seen this work, but not everyone in the industry agrees on it. For those interested in growing their following much faster and economically than spending hours investing on the site, advertising is a great alternative.
Reach New Markets-
A fanpage tends to appeal to certain industries and players in those industries, but running short ads can easily help a company expand their reach into other markets. A simple ad with a tab application landing page is a great way to garner new likes from a different demographic.
Facebook offers many advertising opportunities for the fanpage, off site places, that it makes a great place for testing what works and what doesn't.
Offering your social media expert a budget to use on a monthly basis gives them access to a new tool that can make a significant difference to the success of a social media campaign.
If you've found that Facebook advertising has been beneficial to your company, do you mind sharing how you decided on a budget? What was your expert able to achieve with their ad campaigns?
© 2013 – 2014, Social Media Consultant. All rights reserved.