How to Stay Likeable In a Sales World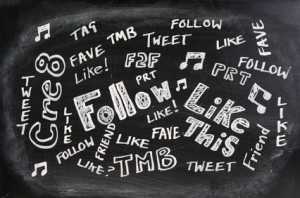 When I a begin working with a client, one of the first results they ask about is when they can see a return.
While I take the time to educate them, and to explain that it takes time (3-6 months) to see the results they are looking for, there is always that pressure of performing quickly to keep them happy.
I am assuming if you have your own small business that you would like to use social media with, you want to get results quickly as well.
Hopefully, you've read my post about getting immediate social media results, but to build a community or presence that gives you the desired-long term, highly responsive results you have to be consistent, invest the time, and be Likeable.
Dave Kerpen is the author of Likeable and I've written about him before, but I thought it was time to revisit the subject after seeing his interview with John Jantsch (another of my favorites, a small business marketing expert).
How To Stay Likeable
In my situation above, when clients, or you, are itching to get results it might be difficult to not push for immediate results and to and stay Likeable. Even for me, I usually come up with a sales response in social media before a Likeable response, and I've been practicing it for most of the year.
To make it easier on myself, I try to think about the story at the beginning of Kerpen's book where he describes his interaction with a Las Vegas hotel, and how when they didn't go for the quick sale, but instead empathized with his situation. Based on this story, I try to answer users on social media with the same type of answer.
Inside Hootsuite, for example, I set up listening campaigns based on keywords in my clients' industries, and use geocodes to make sure I am only connecting with people in their geographic location. When a tweet comes through that matches our filters I come up with a response that mirrors Kerpen's approach.
In my experience we have gotten several new followers this way, and responses, instead of using a sales message that doesn't sound personal at all, we get more eager followers that do actually 'like' us.
To help you visualize how this all works in a monitoring campaign, here is an example:
Dog Training client (imaginary)
keywords for tracking: dog keeps jumping
Tweet: @mom2four Dog keeps jumping on my kids, idk what to do to stop him #frustrated
Selling response: @mom2four Have you read our #free ebook? We list several #tips you can use tonight! #dog #training
Likeable response: @mom2four Sorry to hear your dog is jumping, that can be difficult to deal with for sure.
Using This Approach For Yourself
While the difference here might seem like I would be giving away a conversion (for my free eguide), the user won't feel pressured to behave or act a certain way, will be more likely to want to connect back with us, and have a positive sentiment to our brand in the future, perhaps clicking on our links and filling out a form or making a purchase later on.
Think about it this way, you are searching the internet for an answer, and when you find something that might answer your question, you are asked to share your email. You know in the future you will receive messages asking you to buy something, so you are a bit apprehensive about entering your information.
Or, you post about your frustration on Twitter, and someone responds saying they know how you feel, and look! they are in the dog training industry, so you click through to find out more about them. Isn't that nicer than feeling pushed to share personal information?
This, of course, is my own interpretation of what Likeable means, and of course you will have to decide what it means for you and your business, but here are some of the benefits I see from this approach:
Followers that look forward to your posts, enjoy your content and share it.
Followers that suggest others follow you offline in personal conversations.
A positive sentiment about your brand or company.
In general, people more appreciative for your connection.
I don't think this approach means you will have a fan for life, but I do think it is a much better, less pressuring, way to make connections, and build relationships, which is, after all what social media is all about. What do you think? Do you use this kind of approach, have you read Dave Kerpen's book?
Read more about my approach, relationship building in social media, and whether or not social media is best for your business in my free guide "Does My Business Need Social Media?"
Source: Likeable is Not a Department Duct Tape Marketing December 2012
© 2012 – 2014, Social Media Consultant. All rights reserved.