How I Increased Engagement Over 100% In One Month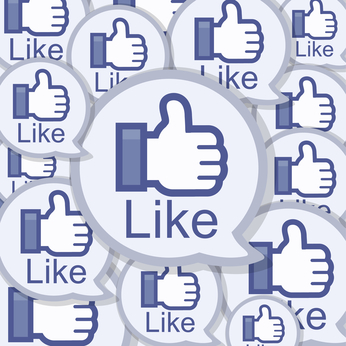 A client came to asking for a social media guru, about a year ago. At the time I had just started Social Media Fuze, so I did not feel like a guru, nor did I like the word.
It implies someone knows everything about a topic, and as you know social media changes everyday, no one knows everything about it.
Besides the fact that I didn't feel like I was a guru, I knew I could help them. Their fanpage had less than 1% engagement in the 30 days before I took over.
The average update was a link to their website, probably pushed by the owners, who were heavy into blogging. Each post was a broadcast to the fans, instead of an attempt at conversation with them.
What I Changed to Increase Engagement
I did some investigating to learn about the area for the business. It was a small, local business, with customers coming from all over the region. They loved the outdoors, relaxing, getting away from the city life, and celebrating the town's history.
Post Every Day– for starters I posted to their fanpage every day, usually multiple times.
Post a Variety of Items– these people loved the area, so I would post pictures of plants, sceneries, landscapes, and other businesses in the area, to get their opinions on them.
Give Them A Reason to Respond– At first we were giving them a link to comment on the blog, but then we began rewarding people for participating by sending them gifts. These don't have to be expensive gifts, just something to say thank you.
Respond to Everything Fans Do– If a fan likes an update, thank them on the update, something like: "Hey John, thanks for liking the picture, I'll be glad to share more just like it for you!" When they comment, answer them, even if they only say one or two words.
Do It For Them– A successful fanpage is one that provides fans with entertainment, education, tips, tricks to make life easier and resources. It isn't about sharing your latest blog post, yet when you've offered fans enough, you earn the right to market to them. The ideal ratio is 90% content for fans 10% promotion.
What Happened With Increased Engagement
More Website Visitors– Although I did not track this myself, the client assured me there was a decent increase in the amount of website visitors, which meant when I was sharing links, they were actually visiting them.
Phone call bookings– The tracking did not show visitors making reservations for the company, but we did begin getting fans reporting about their visits, and contacting us before calling in to make a reservation.
Prior to this there had been very few bookings that were documented through social media.
More Exposure– fans loved the photos we were posting, so they were sharing them on their own profiles. Our viral reach increased, and we started reaching a lot more of our fans without promoting posts.
Conclusion:
If you want to increase your engagement, you'll also increase your edgerank and you should see better results from your activity on Facebook. You might need to make big changes, or small tweaks here and there. I can help you figure out what you need to do if you want to have a quick chat. Contact me or marygreencny on Skype.
© 2013 – 2014, Social Media Consultant. All rights reserved.