5 Factors of Success Beyond Social Media ROI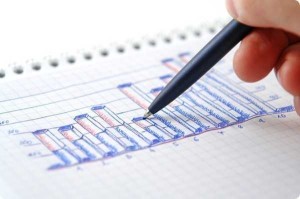 Have you heard the horror stories about how social media doesn't work?
Huge corporations have spent millions on social campaigns only to throw in the towel and say it wasn't producing a return on investment.
I'm not going to argue with these companies, they have highly talented people and I don't believe their lack of success has anything to do with skill.
What does it have to do with? Maybe expectations, maybe creativity, or even corporate buy in.
Being social isn't about jumping in and seeing what social media can do for your company, it's about connecting with your audience.
5 Additional Factors of Success Past Social Media ROI
Of course costs play a role in social media, it costs time, energy, tools subscriptions, etc. Not every business can put in the same amount of investment, but I still believe that social media is beneficial for most businesses. It may not be financially obvious, but there are other ways to see a return.
Happy people– A general positive sentiment can be built through social media, but may not make a measurable difference to ROI. What it does is encourage positive opinions about the brand, products and services that followers will talk about on their own private updates, in open conversation on Twitter, and in offline conversation.
Brand ambassadors– A brand might not benefit directly from a regular fanpage on Facebook. A regular fanpage meaning one that lightly approaches the community aspect and is far more interested in promoting products/services.
The brand might, however, benefit from a fanpage that is geared towards brand enthusiasts, people who want to be part of the decision making process (or feel like they are).
For example, at the end of your emails you can ask readers: Want To Be Part of Our New Product Process? Follow this Fanpage for details. Here instead of focusing on promoting, focus more on the feedback you can get from people who truly appreciate your brands work.
Business relationships– Relationships are what social media is all about, really it isn't about the promoting, traffic, etc. In fact, if you go in with that mind set, you probably won't find it productive.
However, if you use it to find strategic people to connect with on your brand's behalf, and you then nurture those relationships, there will come a time where new business opportunities will present themselves. Again, this isn't usually seen in the bottom line numbers, but done correctly and genuinely it can lead to more revenue than you imagined.
Customer service– What is the return on investment for customer service? Is there one, is it measurable? I suppose it depends on the company, the information they've tracked, etc, but social media is, and will continue to be, a place where customers are looking for customer service.
People expect brands to be on social, and they expect their concerns to be addressed, quite quickly in fact. This won't immediately lead to future sales, but it can save relationships, show the world your dedication to your customers and help improve sentiment.
Reputation– How your company treats their people, their customers, and their industry has a major role in success. Your reputation impacts the talent you attract, the companies who may want to strike business deals with you, and revenue. Social media can be used in such a way that your reputation is protected, improved, and impresses.
Social Media often acts as PR, or public relations. It's the part of a company that can be seen by the public, by the people that make a business successful, the people who support it.
Unfortunately, just like PR, social media will not always result in a positive return on investment, but there are other aspects that make it worth it the time and money invested.
How To Decide If A Social Media Investment is "Worth" It For Your Brand?
Chances are someone in your company is already socially active on your behalf. What you need to do is figure out what your goals are for social media, what benefit these goals bring to the company, and what budget you can afford to spend.
With these answers, go back and look at the stats you've already collected, then make decisions about how you want to move forward with your social media plans.
How About You?
What return have you recieved from social media? What goals do you have? Do you find benefits when not focusing on more revenue?
© 2013 – 2014, Social Media Consultant. All rights reserved.