Is Facebook Worth It for Small Businesses?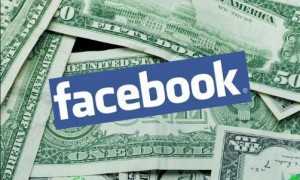 Facebook, for so long has been the GO TO place for social media.
Your offline friends and family are no doubt on Facebook, and I believe the latest number I saw was 90% or more of online American adults have an account, half of which use it everyday.
It makes sense that a website with 1 billion accounts would be the place that every business wants to be, because, quite frankly, if you can't find your market among a billion people or so, there is a problem.
But, times have changed, and it might be time for marketers and small businesses to move on.
Is Facebook Worth It?
For months I've watched as it becomes almost impossible to grow on Facebook for so many of my clients. With regular updates, engagement rates that have tripled over the course of a month and continued to stay up, virality has gone nowhere, new fans are difficult to get, if not impossible with a large investment.
For small businesses paying someone to handle social media, on top of an advertising campaign to get fans, profit margins are shrinking, if not disappearing altogether.
Not sure this is true? Think of it this way:
You want 500 fans for your new fanpage so you set up an advertising campaign. On average you are going to pay $1.50 or more per fan, though this could be decreased if you are an expert with their ads system. The investment so far is $750 but, here is what they don't tell you about these purchased fans:
You aren't guaranteed to make it to their newsfeed
Some of them may never see you again, after they hit like
On average your updates will only reach 16% of your fans (meaning 80 fans)
When you post a picture or link, it's likely to hit around 8% of your fans (40 fans)
Pictures are the most engaging posts on Facebook and people love photos, so we see tons of them in newsfeeds everyday, and your fans expect you to post them, which leaves us with the 40 fans who are seeing your post.
If you post at a good time you could get this number up to 80, but you won't see that regularly. And while you can engage those 40 fans, you aren't going to see virality from it that makes a difference in your facebook reach/growth.
Growing Your Email List- Get Your Fan's Email Address Immediately
I'm sure other social media experts will immediately site how important it is to get email addresses of people when they become a fan, and from my own experience I believe this as well, but the sad fact is that, the reason you need to do this is because, you may not have another chance.
Even still, at the price of $1.50 each, it isn't a bad investment, if you can in fact get that email address. If you do not have a tight funnel for doing this, which most do not, it may not be worth it for you.
Pay to Post- Reach More Fans and Fan Prospects
Once all of the backlash starting coming in about edgerank and 16% for reach on the average fanpage, Facebook put together this wonderful opportunity to reach more fans and their friends. I do actually like this feature, but I do not find it to be too profitable for small businesses.
While you can pay as little as $5 to promote a post, the reach doesn't seem to get too far, and the bigger your fanpage is, the more they ask you to pay for very little extra reach. A small business fanpage that wants to use promoted posts should design posts to drive traffic to their landing page, or a place they promote their newsletter.
Conclusion
Based on my experience in the last several months, I would encourage small businesses to really look at their options before placing a lot of time and resources into Facebook. If you already have a large, or comfortable, following, it's great to keep up with them. If you do not, you might benefit from having an expert give you some suggestions on what to do, as Facebook might not be the best place to grow.
Of course, this could all change as Facebook is rolling out changes, so sign up to our newsletter to be notified if things change.
© 2013 – 2015, Social Media Consultant. All rights reserved.