Prerequisites for Your Social Media Campaign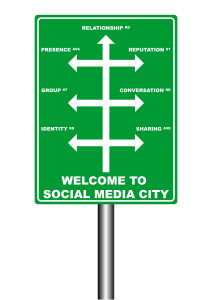 Not every business is ready to start a social media campaign, even if you want to. While sites all over the internet are telling you to get on facebook, twitter and linkedin, there are some other things you should have in place first. Let's discuss:
Questions You Should Answer Prior to Starting a Social Media Campaign
What is my goal?
How do I want to use social media?
Who will handle the social media accounts?
What is my budget for the campaigns?
Do I have realistic expectations for the campaign?
What platforms do I need to be active on?
Prerequisites For Your Social Media Campaign
Graphics to use
Company and personal bios for each site
A website or blog (blog is strongly recommended)
Information to share
A content strategy
Demographic information about your target market
A fanbase or follower base growth strategy
Planning your Social Media Campaign
Before jumping into the water and hiring someone, or starting your campaign it's important to know what you are lining yourself up for. For instance, so many companies use social media for broadcasting their content, but not for building relationships (where companies are far more likely to see a decent ROI).
Other companies are active on social media because they are expected to, McDonald's is one, and when your company is definitely being discussed, you should be there (reputation management).
You also want to take into consideration the person who is going to handle your accounts, some people believe no one can mirror your voice to followers, and while this might be true, you may not have the experience to know how to use social media to connect across platforms.
For instance, are you the company that just broadcasts their content, because this doesn't encourage the community and relationships that can benefit your company. The truth is no one can mirror your exact voice, but they can build relationships with your followers and increase your ROI, while you work on your business.
Social Media Campaign Expectations & Budget
While several companies have thousands of followers, this doesn't do a lot to prove how 'social' or popular they are, in fact, it doesn't tell you much at all. A lot of companies started their accounts by running promotions that while giving them several likes or followers, didn't give them the virality they wanted.
Even worse, many of them now do not get the engagement they want because fans liked them just for a chance to win. That all said, it takes time to build real fans, who like you, your content and your company, it doesn't happen overnight or in a month or two. Depending on your goal, there will be different expectations.
It can be exciting to get your social media campaign started, but for your company's sake, take the time to research what you need, how much you should spend and the expectations you should have. I would be glad to help you plan your social media campaign if you need help, give me a call and you'll get a free consultation.
© 2013 – 2014, Social Media Consultant. All rights reserved.